An established household name in Bali (with three restaurants in Kuta, Petitenget and Ubud), Nebula has decided to set up home in Jakarta. And no better place to open a restaurant than the vibrant neighbourhood of Kuningan…simply because it is my hood hehe. 😉
With her sleek industrial interior, Nebula radiates a modern and urban feel without coming across as pretentious. Minimalist yet cozy at the same time!
While ambiance plays a key role in every restaurant, Nebula's main mission is to deliver a personalized culinary experience to guests by transforming good ol' comfort food into tasteful delights.
There are two different kinds of menu — Lunch Menu and Dinner Menu. Both menus offer a selection of hearty Indonesian fusion dishes and innovative cocktails.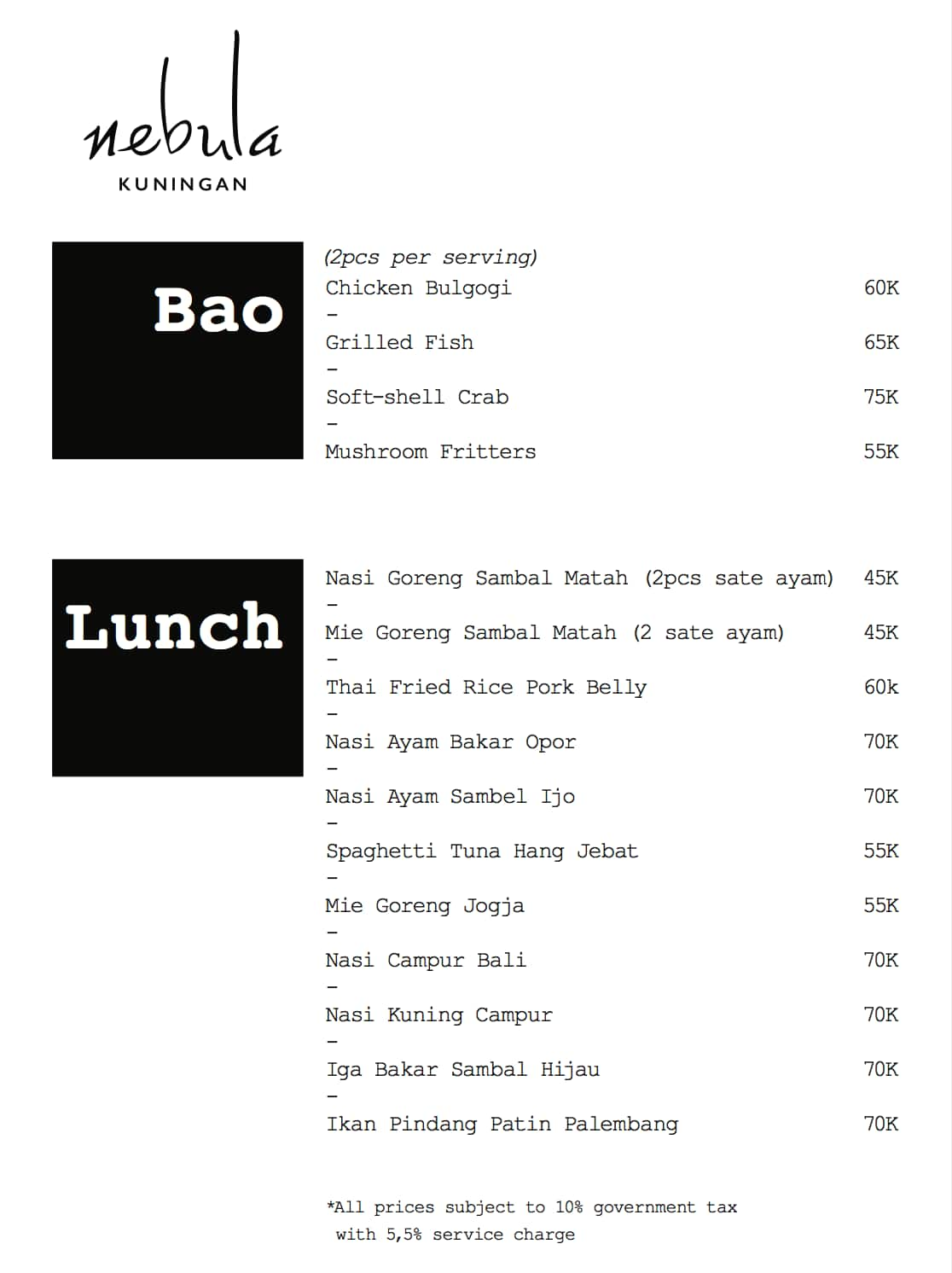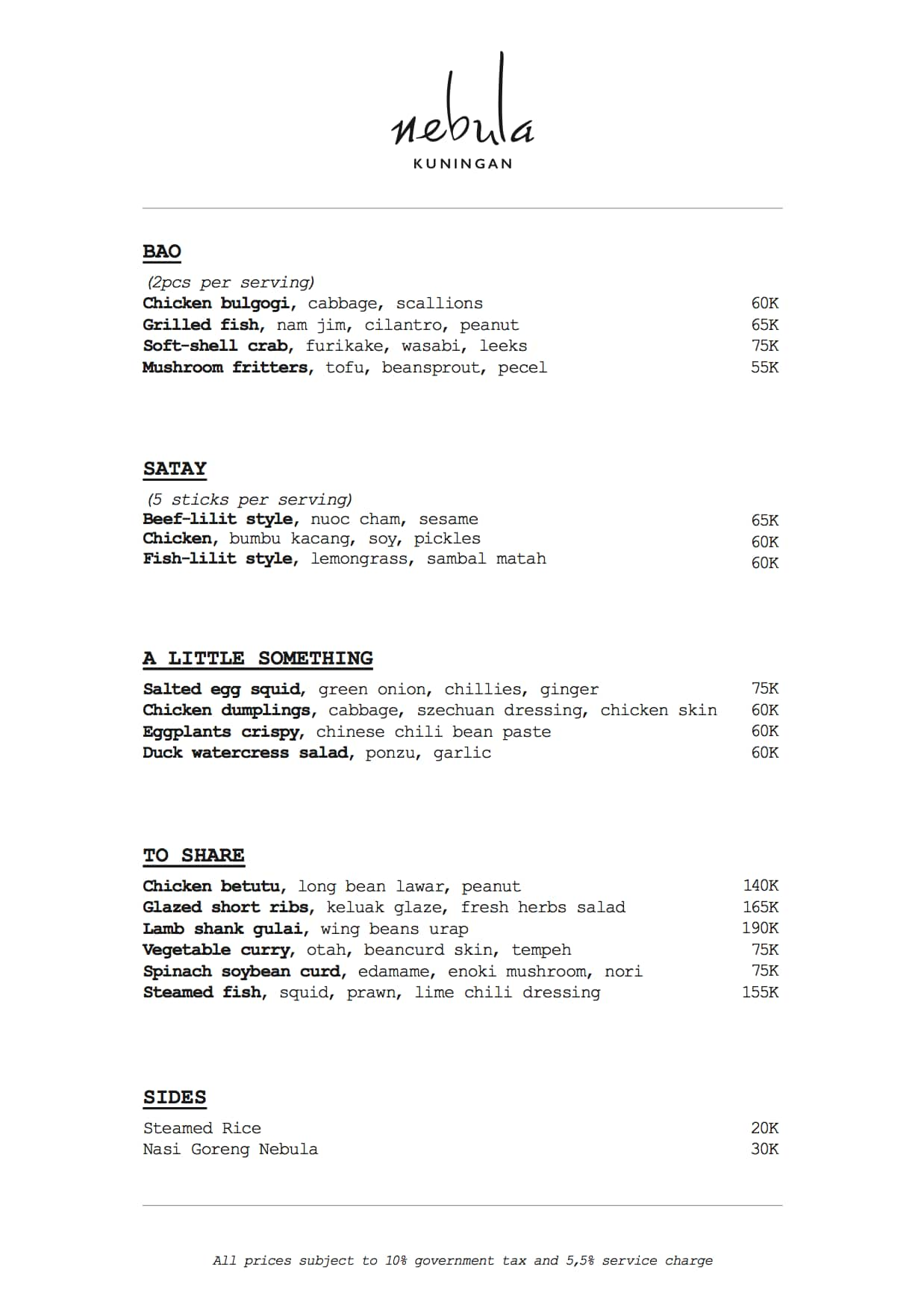 The former focuses on quick one dish options for office workers to eat during lunchtime (individual servings) whereas the latter focuses on dishes that are best enjoyed communally over long conversations (dishes for sharing).
This means you need to visit Nebula at least TWICE to try out all their food. 😉 I've been to Nebula a few times for lunch and only once for dinner and all their dishes are amazing. Some of my favourites include their Soft-Shell Crab Bao, Thai Fried Rice Pork Belly, Nasi Campur Bali, Salted Egg Squid (a very Singaporean dish!), Chicken Betutu (super tender and tasty), and Glazed Shirt Ribs.
Most times I was too busy eating to snap pictures of the food. Here's what I got:
For the healthy/weight conscious, fret not. Nebula has brought over their infamous smoothies bowls from Bali!!! I absolutely love their Healthy Bowl with greek yoghurt as the base (IDR 55k).
Expect to spend about IDR 150k-200k/pax for food and drinks at Nebula (lunch would be cheaper). The calories gained are worth every penny!
---
Nebula Kuningan 
Kantor Taman A9
Jalan Dr. Ide Anak Agung Gde Agung Lot 8.9
Mega Kuningan, Jakarta 12950